Life is always shifting and your soul flows with that shift. The desert more than other landscape makes this real.
A glance at the dry, sandy desert at first leaves you thinking that there is no movement, no dynamism, no growth. But keen attention reveals that it is in constant motion.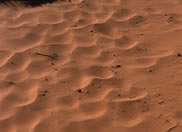 The appearance of a static existence is an illusion--as empty as the sun's trick of promising an oasis just ahead, but always out of reach.
In the quiet of desert dawn, movement, though subtle, is palpable. Desert dawn is intense. It makes each day of life more potent, more poignant. It is a reminder that life emerges, retreats, and emerges again. We are urged to engage with wonder in that cycle of movement.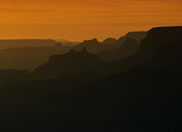 You may feel that your life is too routine. Though you are engaged with work and family, fulfilling goals and expectations, dreaming and scheming about future plans, you notice an inner malaise creeping across your spirit.
The desert dawn that comes with silent power can rouse us to the topography of our own shifting soul. Take a few days to awaken in the dark and watch the dawn coming in the sky, and in your soul. As you scan the geography of your inner life, you will begin to feel the movement of God within you.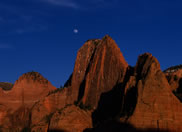 You may think that nothing ever changes in your life, but God's Spirit is pulsing within, leading you to recognize the value and importance of your soul.
When the cloak of evening is gently laid aside, and you witness the charged silence of your own transformation, you will slowly awaken to the wonder of the movement of life.