presence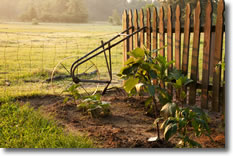 Sometimes, in the dark of the night in the hospital, I simply had a sense of Presence, of an unshakeable awareness that even if I were dying, God was with me. I know many people who haven't had that experience, and I have no idea why I did and do. 
I am grateful, because that sense of God as God-with-us is the bedrock that has seen me through some very rough patches.
Mary Earle

Image courtesy of Audrey Bruno and Stone Creek Photography


---
tip to try
Think of an especially difficult time in your life. Where did you find threads of hope that helped repair the tears in your heart?